It's frustrating, and impossible to be a good leader, when people aren't hearing you, right?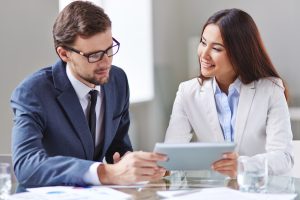 But, worse still, you can't expect to make impressive, progressive career steps if you don't have a reliable method for getting people to:
First, care about what you're saying, and
Second, be open-mined about seeing things your way.
(I think "how to influence others" is the most crucial skill every leader needs.)

Seth Godin's Distinction on Creating Listening
Seth's snippet on the "signal to noise" ratio hit the mark for me. He points to two crucial things we need to manage when we want the other person to hear, and buy, what we're saying.
He said:
"It's almost impossible to have a substantive conversation at a
soccer match. It's too loud. Too much noise.
 It's exhausting to listen to some politicians speak, because
there's nothing being said. Not enough signal."

When Your Message Isn't Hitting Home with The Other Person, You Need to Check That:
The other person's climate isn't too noisy for them to hear you, and
You have a strong enough signal.
Let's dig into this…
Could there be too much noise in your other person's head right now?
  Have they got other priorities that need to be dealt with before they're open to listening to you?
  Or are you presenting your message with too much noise—i.e. are you being convoluted?
  You can't afford for the noise to drown out your message
What is the strength of your signal?
  Are you disclosing the benefits of your proposal, loud and clear, to them?
  How does the ROI look—from where they sit?
  How high is their care-factor about your message?

Your Call to Action
The next time you're wanting to influence someone, will you make sure that both the "noise" level and "signal" strength are allowing your message to get through?
For you to influence them, they'll need to hear you and they'll need to care about what you're saying.
"Carolyn's authenticity and candour impressed me immediately and
her wealth of experience gave me complete confidence in her abilities.
She has helped me unleash my true capability and leverage skills
to be a more effective leader."
Senior Leader, Aviation Industry
About the Author:
For more than 25-years, Carolyn Stevens has helped leaders flourish and become more confident, more courageous and impressively influential (including those who've previously struggled to confront difficult situations, let alone persuasively deal with them).
Plus, as a personal career strategist, she specialises in helping ambitious female senior executives create a reputation as an indispensable world-class leader.
Carolyn is authentic and results-oriented. She'll draw on an eclectic array of approaches, tools and techniques to suit your situation.
She's never too busy to talk to you if you're in a hurry to boost your success. Same goes for leaders you refer.
Just email if you'd like to arrange a time to chat: carolyn@leadingperformance.com.au