It doesn't matter what you call it…..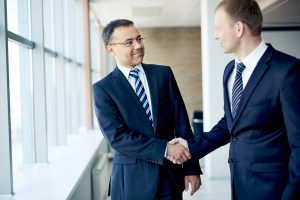 honesty—authenticity—candour—integrity—frankness—truthfulness—openness—sincerity—genuineness
It's a prerequisite if you're to be trusted by people.
Honesty and Influence
Here's the thing…
It's essential that other people trust you if you plan to be influential. Influencing is damn hard if they don't.
They'll spend their time looking at you through squinty eyes, wondering where you're coming from, what your real agenda is, rather than being receptive to your argument.

How Lack Of Trust Shows Up In Real Life
Scenario one:
You're frustrated that Sam, your team member, speaks really loudly in the office. It's disruptive and interrupts the train of thought—and therefore productivity.
Sam has no clue you find his voice frustrating and disruptive.
He has noticed that you sometimes scowl. He wonders what's going on in your head—and feels a bit awkward around you as a result.
Your lack of honesty with Sam has affected the trust in your relationship. Your capacity to influence Sam is therefore also low.

Scenario two:
You've observed that Louise, your peer, is cool and distant with you. With others, she's generally warm, chatty, relaxed and easy-going.
You've figured that something is going on in your relationship with Louise but you're clueless about what it could be.
You're somewhat nervous and standoffish with Louise as a result.
And you don't trust her more than-you-could-kick-her (as the saying goes).

Scenario three:
Jane frequently complains to you about Julie, and about Andy, Basil and Charles too. You naturally wonder what Jane says to others about you.
Trust is also low here. And, as a result, you see Jane as a potential risk, rather than as a valuable ally and resource.

How To Up The Trust Factor
Imagine how you can begin to lift trust by having these sorts of conversations:

Dialogue for scenario one:
"Sam, I'm sometimes losing my train of thought because of the noise in the office.
Are you good to work on keeping your voice lower when there are others around?"
 
Dialogue for scenario two:
"Louise, I'd like to get to know you more.
 How do you feel about you and I having a chat over coffee to see if we can create a better understanding of one another?
Dialogue for scenario three:
"Jane, I feel uncomfortable criticising people when I haven't given them that feedback. What's your reaction to that?
By the way, when you have feedback for me, whether it's where you think I'm well on track or less well on track, I'd love it if you'd share it with me."



Sooner Or Later You Act Out What You Really Think.
If you think you can hide what you're thinking, think again.
Sure, you can camouflage your thoughts for a little while, but "sooner or later…".



In Summary



Honesty is key to trust. And trust is key to persuasion.
 The question then becomes, "How much trust and persuasion do you want to/need to have in each of your relationships?
 


Connection
Just one more thing……
We need to trust the other person, and they us, for us to feel connected.
As Brene Brown (Research Professor and author) said, "Connection is why we're here. It's what gives purpose and meaning to our lives."
Personally, I couldn't agree more with Brene. (In fact, that's a key reason I keep my honesty level high.)
 


Your Call To Action
I know, it takes effort and skill—and courage (sometimes lots of courage)—to tell the truth.
I urge you to:
Think about which of your relationships would benefit from more honesty, trust, persuasion and connection.
Muster up the courage to step out of your comfort zone with these relationships and have an honest conversation.
Email me if you think you could benefit from coaching support (including me giving you guidelines, templates and checklists, as well as us working up a script for your real-life scenarios) that will maximise your success in your discussions. I'm happy to hear about your situation and suggest what options could work for you.
"Since being coached by Carolyn, I am confident that I can create and maintain close
and productive business relationships and I have a more positive outlook on my future."
—Consultant, Human Resource Development
ABOUT THE AUTHOR:
Carolyn Stevens has worked with leaders for more than 25-years—hundreds of them.
She's supported leader after leader to flourish and become confident, courageous and impressively influential (including those who previously struggled to confront the difficult, let alone persuasively deal with it).
Carolyn is authentic and results-oriented. She'll draw on an eclectic array of approaches, tools and techniques to suit your situation.
She's never too busy to talk to you—or to leaders you refer who're in a hurry to boost their success. Email to arrange a time to chat: carolyn@leadingperformance.com.au