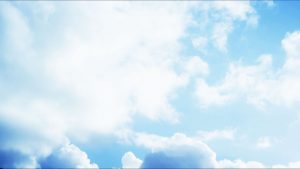 There's been a significant shift in the leadership world, during the last decade in particular, hasn't there?
The days of steep hierarchies and leading in a command-and-control fashion have long gone.
But there's another subtle change in exemplary leadership practices that's having a massively positive impact in organisations…

These Days Great Leaders Create Great Leaders—Rather Than Followers
 "Leadership is not defined by the exercise of power but by the capacity to increase the sense of power among those led.
The most essential work of the leader is to create more leaders."   —Mary Parker Follett
This is an exciting and transformational change.
Leaders creating dedicated followers isn't enough anymore—and there's good reason for this.
Followers need to be told what to do—while leaders are given the targeted outcomes and decide how it'll be achieved.
When you create great leaders in your team, you're not only helping your direct reports grow, develop, and potentially accelerate their careers, you're creating enormous leverage and increased productivity.
Great leaders (and here's hoping you're one of them) put time and energy into developing their team members so they also behave like great leaders—no matter what their role.

Your Call To Action
Are you already one of those great leaders who creates great leaders, or could you do more work here?
"Since working with Carolyn, perceptions of me have improved a lot.
I'm no longer seen as a person who wears the troubles of the world on my shoulders.
And I realise that I didn't need to work long hours to do a good job.
Now I have the time to think strategically."
ABOUT THE AUTHOR:
Carolyn Stevens has worked with leaders for more than 25-years—hundreds of them.
She's supported leader after leader to flourish and become confident, courageous and impressively influential (including those who previously struggled to confront the difficult, let alone persuasively deal with the it).
You'll notice that Carolyn is authentic and results-oriented. She'll draw on an eclectic array of approaches, tools and techniques to suit your situation.
She's never too busy to talk to you—or to leaders you refer who're in a hurry to boost their success. Just email me if you'd like to arrange a time to chat: carolyn@leadingperformance.com.au