Seth Godin, the author, entrepreneur and marketer whose thinking I admire, perhaps more than anyone else's, said: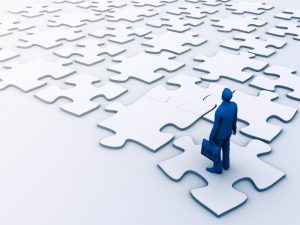 "It's possible that you're the way you are, that you do what you do, that you react as you react—and that it can never be changed.
Believing this is incredibly sad though.
Each of us is capable of just a little more.
A little more patience, a little more insight, a little more generosity.
And, if you can do a little more, then, of course,
you can repeat those changes until you've done a lot more."
I Don't Know About You, But I Find This Thinking To Be Incredibly Motivating
It begs these questions:
• Where do I want to be different—what am I tolerating, in myself, that I don't need to tolerate?
• What is it about my leadership that stops me from being totally proud of who I am as a leader?
• And, most importantly, as a leader, what are the one or two things that are vital, to me, that I do differently?

Your Call to Action
Will you ask yourself those three questions?
What are the one or two shifts that you could make to your leadership that would put a genuine smile on your face and put a warm feeling in your heart?

"Carolyn taught me the skills necessary to transform from
a struggling manager into a strong executive leader.

I learnt not only how to bring out the best in myself, but also
how to bring out the best in other individuals in my organisation.
The skills I have learnt will now be with me forever, ensuring that I
will be a leading contributor in any organisation in the future.
Thank you, Carolyn."
—Senior Manager, ASX Top 100 Company
About the Author:
Carolyn Stevens has worked with executives and leaders for more than 25-years.
She's helped hundreds of leaders flourish and become more confident, courageous and impressively influential (including those who've previously struggled to confront difficult situations, let alone persuasively deal with them).
Plus, as a personal career strategist, she specialises in helping ambitious female senior executives create a reputation as an indispensable world-class leader.
Carolyn is authentic and results-oriented. She'll draw on an eclectic array of approaches, tools and techniques to suit your situation.
She's never too busy to talk to you if you're in a hurry to boost your success. Same goes for leaders you refer.
Just email if you'd like to arrange a time to chat: [email protected]